<![CDATA[
We recently ran a webinar on Unlocking Roman Catholic Records, hosted by our resident expert Brian Donovan. During the webinar, we received hundreds of questions and comments about the Catholic Heritage Archive on Findmypast and related topics. We've pulled together some of the most common questions and themes and listed them along with the answers below.
What records does the Catholic Heritage Archive contain?

Currently, the

Catholic Heritage Archive

includes records of baptisms, marriages and burials. If you're looking for anything more, like school records, it's best to contact the council records office for the area you're looking at, or a local family history society.

Explore the Catholic Heritage Archive and see what you can discover!

How do I know what records were destroyed or lost for certain parishes, or what coverage I can find for certain areas?

Parishes vary in their coverage. You can check

http://registers.nli.ie/

and use the clickable map there to check the start date for certain parishes. When you click on the parish, scroll down and you will find a further link which outlines what survives and where it's stored.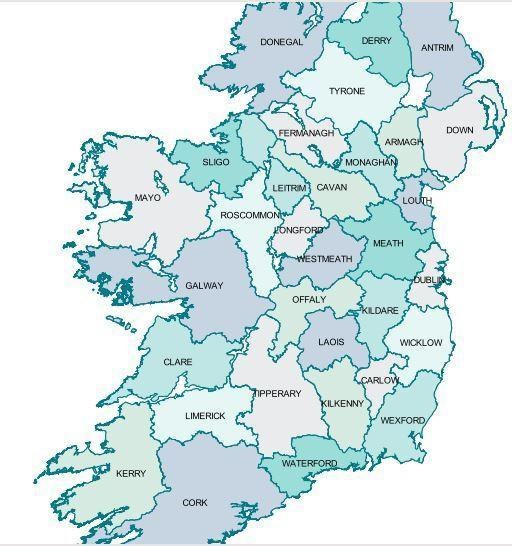 The clickable map on the NLI website is great for discovering more about parish records

Could a Roman Catholic church change its name? Say from St. Mary to St. Marie?

It's possible. If you believe this could be the case, we'd suggest checking

old local newspapers

for the area (specifically baptisms, marriages and burials performed at the church) to see if it was ever referred to by that name.
Do Catholic records include moving in and moving out of parish information?

While there are some congregational records which list congregants, the movement of adherents is not recorded in the same detail as other faiths. What we do find is that notations of later marriages in other parishes in baptisms of the person's original parish.
Did Irish Catholics frequently travel to Scotland in the 1830s?

Some did, at the time Ireland and Scotland were part of the same country, so travel occurred a lot, particularly between Northern Ireland and Western Scotland.
Do the New York records being digitized apply to NYC only?

Our agreement is with the Archdiocese. Depending on the level of record coverage in their custody, we would expect records from the areas under their jurisdiction.
Are you adding further Dioceses?

We want to digitize as many records as we can get our hands on, but we're not at liberty to say which Dioceses they will cover just yet. Stay tuned to our Friday updates for more information.
What percentage of the Westminster Archdiocese records have been digitized so far?

Westminster Archdiocese is a work-in-progress and we are perhaps one-third through; the balance of registers includes those which are held locally by incumbents as well as those with the archives – so lots more good stuff to come!
I often struggle with Irish records as, no matter how creative I am with spelling, I get little or not returns

This is a common brick wall with Irish, Welsh and Scottish research. Use name variants and the

wildcard *

when searching. Also consider joining online genealogy forums where other people may be experiencing the same difficulties.
You may also enjoy:
]]>
Source: Find My Past – Friday Blog